Introduction
Subsea structures generally contain some equipment. This can be anything from from valves to umbilical termination units. If the structure contains equipment, then this is usually protected from objects dropped from the water surface by means of a roof panel.
The dropped objects considered can be anything from small hand tools (wrench) to large objects dropped from cranes. The design has to withstand the impacts from these objects, and energy methods are used in the design.
Typical loads from NORSOK U001:
Small Object, 5kJ with impact area of Ø100mm
Large Object, 20kJ with impact area of Ø500mm
It's worth noting that the force generated during the impact is used in the roof support design and foundation design.
Notable Projects
Project Name

Project Number

Notes

Wage Paladin

KW 694

CATS Tee Tie-In Structure

West DON & DON South West

KW 1009

Riser Base Structure
Gravity Based Foundation, Multiple Headers

Subsea Distribution Unit Protection Strucutre
Pile Foundations, 'Fishing Friendly' design

SSIV Protection Structure
Gravity Based Foundation
Codes & Standards
| | | |
| --- | --- | --- |
| Company | Title | Doc Number / Date |
| NORSOK | Subsea Production Systems | U001 |
| | | |
| | | |
Books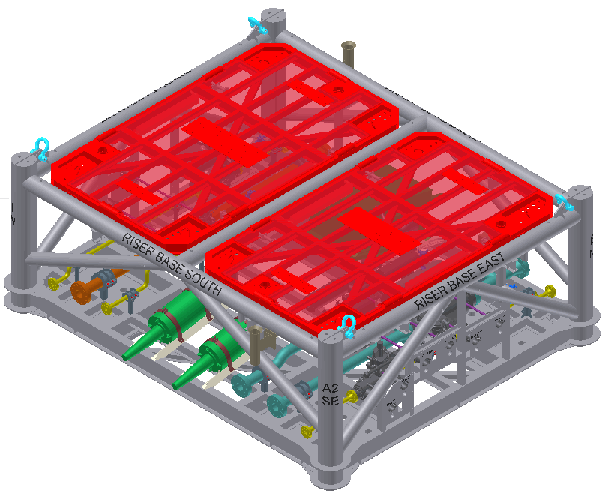 The roof is generally fabricated using steel grating similar to that used for walkways (shown below), which is supported with a frame structure.
As the grating is relatively flexible compared to the partent structure and supporting frame, plastic deformation in the bearing bars of the grating section absorbs the impact energy. This allows the rest of the structural members to remain elastic.