Introduction
FS2000 is a suite of integrated program modules for the analysis and design of structural and pressured pipework systems. FS2000 is equally suited to the analysis of simple portal frames and large complex 3-D structures. Its finite element capability and range of elements enable FS2000 to model virtually any type of structural system.
The program is virtually unique in its capability to model and provide thorough design code checks to both structural and pipework systems. It is widely used in the offshore/petro-chemical engineering industry where its wide range of applicability is well suited the multiple disciplinary design requirements of that industry.
Courses & Notes
| | | |
| --- | --- | --- |
| Author | Title | Notes |
| KW Ltd | Riser and Spool Design using FS2000 Package | L:\Lunch and Learn Presentations 2009 |
| KW Ltd | Integrated Analysis & Design Program | L:\Training Courses\FS2000 |
| KW Ltd | | L:\Training Courses\FS2000 |
| KW Ltd | | L:\Lunch and Learn Presentations 2009 |
Books
| | | |
| --- | --- | --- |
| Author | Title | Located |
| NAFEMS | Selection of Guidelines for FEA Practices | Room 405 |
| FS2000 | Software Manual | S:\FS2000\latest version\Manuals |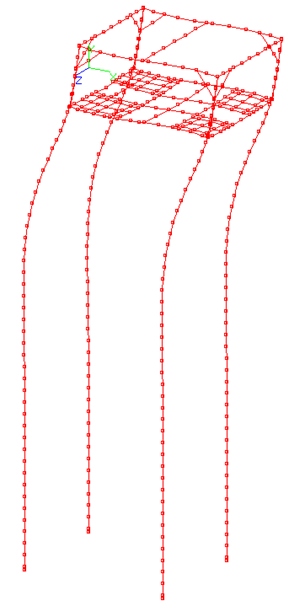 FS2000 is formed from a core module and series of integrated optional modules. The core module of FS2000 provides an interactive graphical environment for model generation, analysis and results output. The modules available are listed :-
finite elements
dynamics
member design
tubular joints
pipework design
non-linear
wind loads
wave loads
seismic loads
transportation
pile analysis
offshore fatigue
fracture/fatigue
FS2000 is typically used for expansion spool and structural analysis. The inbuilt code checks allow for rapid analysis and design.
We also use FS2000 for foundation pile analysis. The software undertakes the non-linear analysis of foundation piles using API (American Petroleum Institute) RP2A methods.