Introduction
The transported crude hydrocarbons are normally treated by topside processing facility at the water surface, before being sent to the onshore refinery facilities. If the water depth is relatively shallow (approximately up to 1700ft) the surface structure can be fixed on the sea floor. If the water depth is relatively deep (approximately 1900 to 4,796 ft), the floating structures moored by chains are recommended.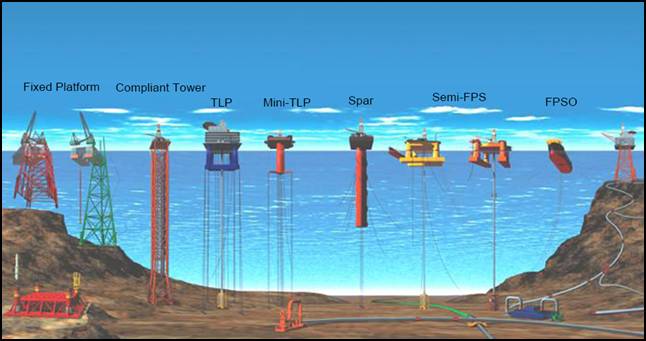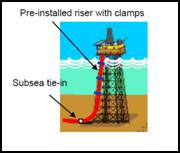 Due to space and weight limit on the platform deck, topside processing facility is required to be compact, so its design is more complicated than that of an onshore process facility. Requirements on topside processing systems depend on well conditions and future extension plan. General topside processing systems are composed mainly of :-
Control system
Hydraulic and uninterruptible power supply
Initial separation process, metering and pumping/compression
Chemical injection package
Risers are pipe connections transport products from subsea wells, via pipeline, to topside facilities (import riser) or from topside facilities, via pipelines, to onshore facilities (export riser). There are fixed risers, dynamic risers, or combination of both which is hybrid riser.