Introduction
Oil & gas are formed over the years at significant high depths onshore and offshore; generally the initial phase of the projects is the process of finding the hydrocarbon through exploration and drilling activities. Offshore drilling is very similar to onshore drilling except for the possible additional challenges as drilling under more advance conditions or in very significant water depths. The most commonly used offshore drilling rigs are (Jack-up Rig, Drill Ship, or Semi-Submersible Rig).
Drilling process involves cutting through different formations until the finding is confirmed and a wellhead Christmas tree is established at the seabed surface. Although the process may mean just drilling a single hole from top to the bottom; however, it is normally more complicated than this.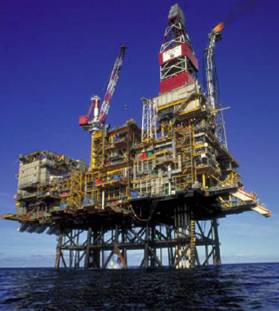 Christmas tree is an assembly of valves, spools, and fittings, the primary function of a tree is to control the flow into or out of the well, usually oil or gas. A tree often provides numerous additional functions including chemical injection points, well intervention means, pressure relief means, tree and well monitoring points as (pressure, temperature, corrosion, erosion, sand detection, flow rate, flow composition…).