What Does the Spool Setup Database Do:-
This webpage is designed to allow quick and accurate analysis of expansion spools. Effects of mattresses, platform movements, multiple frictions and flanges are all incorporated in the utility. Current restrictions of the utility are described in the development notes.
In order to use this utility, the "in-house" fortran executable, ABAQUS, and an experienced ABAQUS analyst are required.
Comments for improvement of this webpage can be submitted to Mikey.
Finally, the contents of this webpage belong to KW Ltd.
Development Notes :-
Last Update :- 28th Nov
Currently only a single 'Material' in use.
Presently, 3 IP points required before the graphical view updates
Guides - Static Guides Only are Incorporated So Far
Layout Format to be finalised
Summary Page to be added for ease of checking
Information for workflow text to be added
add relevant tables to all pages for ease of reference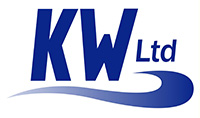 Expansion Spools Analysis
A Quick Solutions to 2D Expansion Spools
The Spool Name
Don't forget the name chosen, as it keeps all the data for that particular spool.
If there are any issues getting existing spool data, contact Mikey.